LISA Test Balance
The LISA experiment is a sensitive torsion balance test designed to characterize some of the systematic effects that the planned LISA gravitational wave detector will encounter.
At present, Jens Gundlach, Scott Pollack, Stephan Schlamminger, and Charlie Hagedorn devote their time and expertise to the project. The LISA balance is funded by NASA through both JPL and the Goddard Space Flight Center.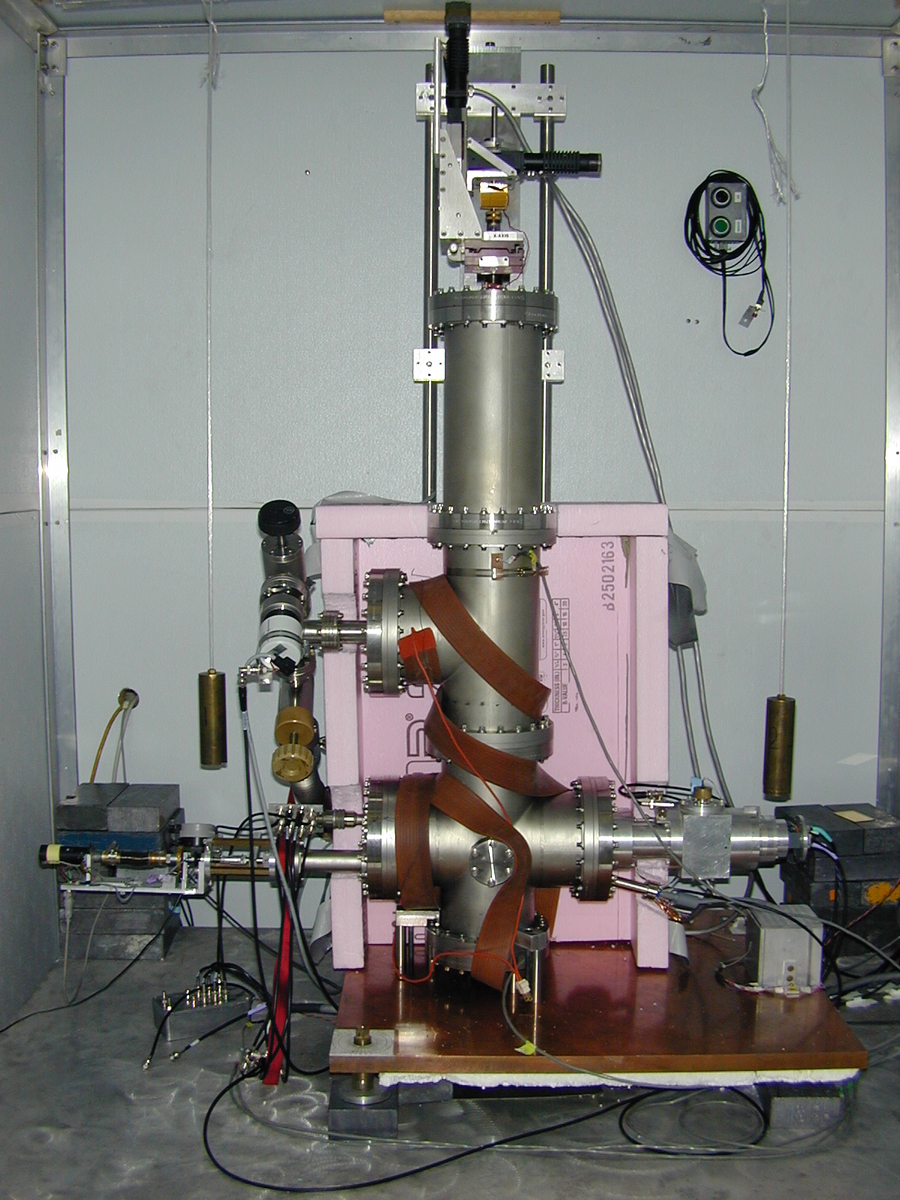 The exterior of our LISA test balance, circa autumn 2006.