The KATRIN experiment has reached a milestone: For the first time, electrons are traveling through the complete system up to the detector. This phase begins the commissioning of the full apparatus; the start of regular operation is expected in autumn 2017 onwards. KATRIN's goal is to determine the exact mass of the smallest matter particle, the neutrino, a theme area that was awarded the Nobel Prize in Physics last year. An important step on the way to the measuring operation is the "first light", ie when the detector "sees" electrons generated all the way at the other end of the 70-meter beamline.

Image - Copyright by KIT
Prof. Oliver Kraft, Prof. Guido Drexlin, Prof. Johannes Blümer, Karlsruhe Institute of Technology; Prof. Ernst-Wilhelm Otten, University of Mainz; Prof.
Hamish Robertson, University of Washington, Seattle.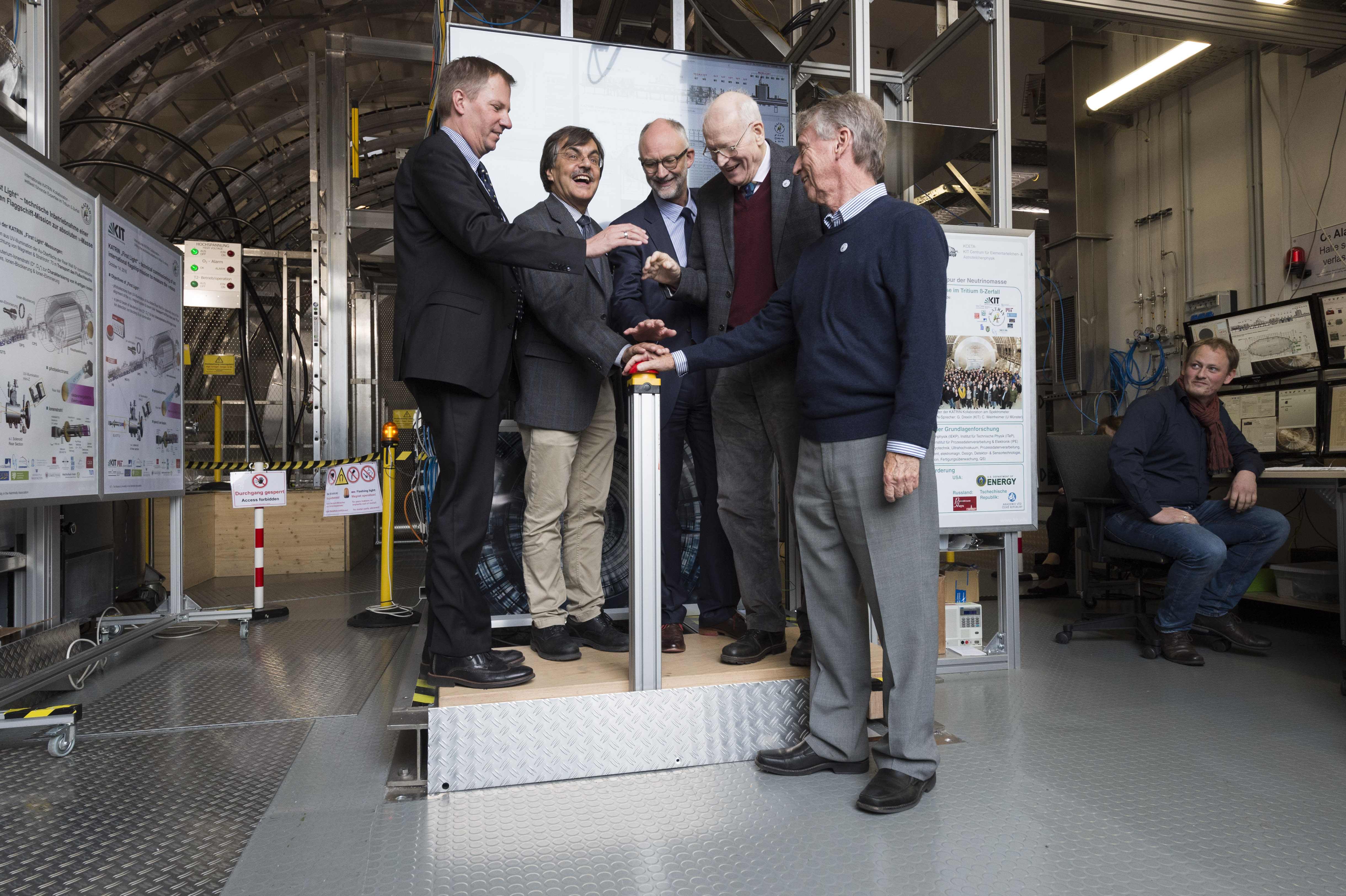 URL:
https://www.katrin.kit.edu/
Date added:
Tuesday, October 18, 2016